Pronorm Y-line Cubanit & Artstone Kitchen With Dekton Rem Worktops
This simple yet sophisticated Wakefield kitchen seamlessly fuses unrivalled functionality and elegant looks. Featuring an impressive peninsula and a gorgeous selection of surface finishes, it makes a stunning focal point to our client's home. The peninsula truly transforms the room. As well as providing vital storage and worktop space, it helps establish a highly ergonomic workflow, allowing our clients to prepare meals with ease. It also offers the ideal spot to relax with a drink before transitioning to the dining table.
Pronorm's dramatic Artstone finish brings a stylish contemporary edge to the scheme. Meanwhile, the subtle grey Cubanit cabinetry adds an elegant touch. The opulent marbled Dekton Rem worktops and fluted glass pendant lights create a luxurious atmosphere which perfectly complements our client's chic dining area.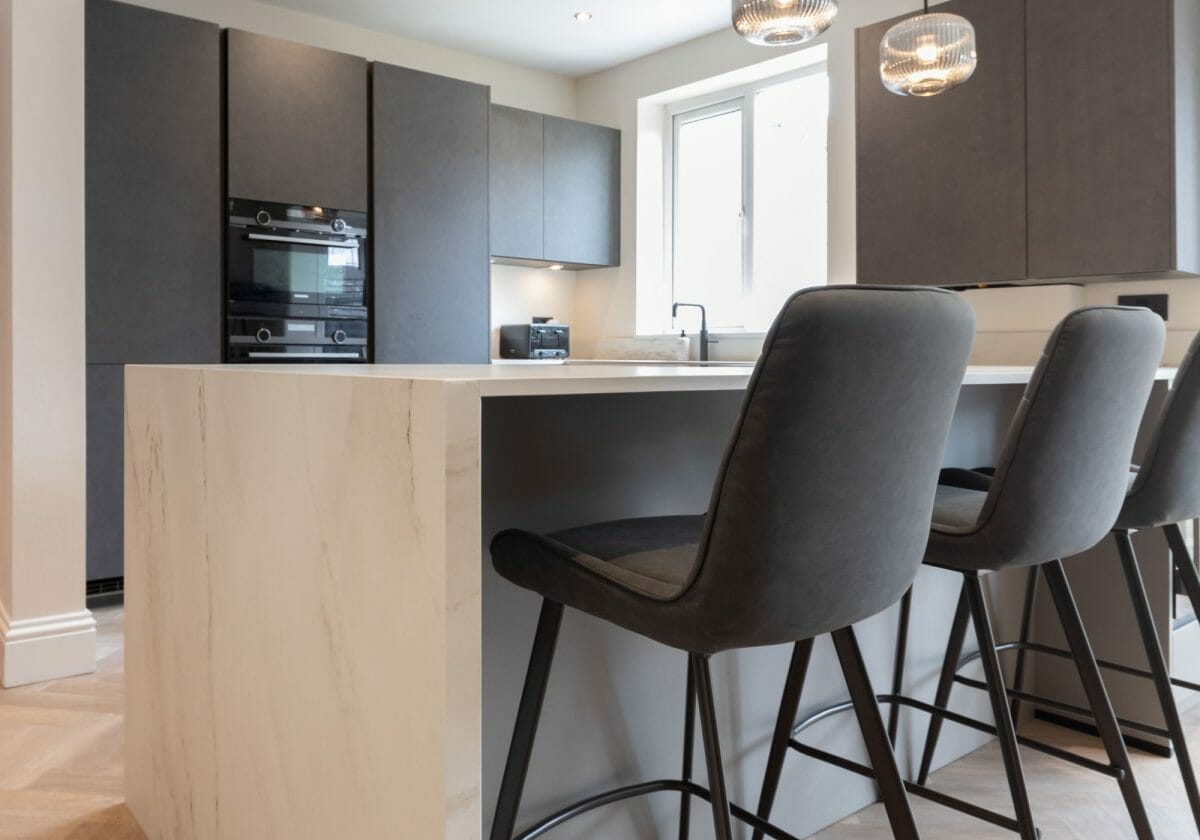 This stunning Wakefield kitchen isn't short of equally impressive appliances. We installed a range of state-of-the-art Siemens products, including a wine cooler and hi-tech double oven. We also helped our clients select a cutting-edge Bora cooktop and a fantastic matte black Quooker tap. From the superb new layout to the stylish finishing touches, our clients were absolutely delighted with their exceptional new space.
Key Features
Matte black Quooker tap
Bora cooktop
Siemens Wine Cooler
"Clean lines, clever technology, and luxurious details come together perfectly in this kitchen, resulting in a stylish yet highly liveable space."
Director | Kreativ Kitchens
Matthew Grantham