Create an exquisite focal point to your home with a stunning contemporary interior from Kreativ Kitchens.
At Kreativ Kitchens, we are committed to providing outstanding quality in everything we do, from our design service to our exquisite products and finally to our flawless installations. Our team is comprised of skilled and dedicated individuals, and they take meticulous care over every bespoke design they create. Their instinctive attention to detail means that the immaculate quality of your kitchen is undoubtedly as important to your designer as it is to you.
Experience Our Exquisite Kitchen Ranges In York
In a space that's such a central part of our lives, the importance of quality, style and longevity are paramount. Your kitchen is the heart of your home and though it demands a lot, there should be absolutely no compromise on its stunning looks or exceptional functionality. At Kreativ Kitchens we specialise in creating extraordinary contemporary kitchens that are a cut above the rest. Our designers work closely with our York clients to bring their vision to life whilst meeting and exceeding every practical requirement. Our contemporary interiors are the pinnacle of modernity and luxury and are designed to transform your experiences, from elevating your daily routine to creating moments to remember.
To ensure our kitchens meet yours and your designer's exacting standards, we have handpicked our kitchens from the most highly renowned German manufacturers. Every kitchen is precision engineered to achieve a completely flawless finish that enhances its sleek design and guarantees your kitchen lasts a lifetime. The final stage of your journey is no less important and is the last step in ensuring your interior lives up to its outstanding quality of design and construction. We employ highly skilled tradesmen to install your kitchen, placing every trust in their painstaking and precise approach. At Kreativ Kitchens, we strive to maintain the very highest standards in every respect.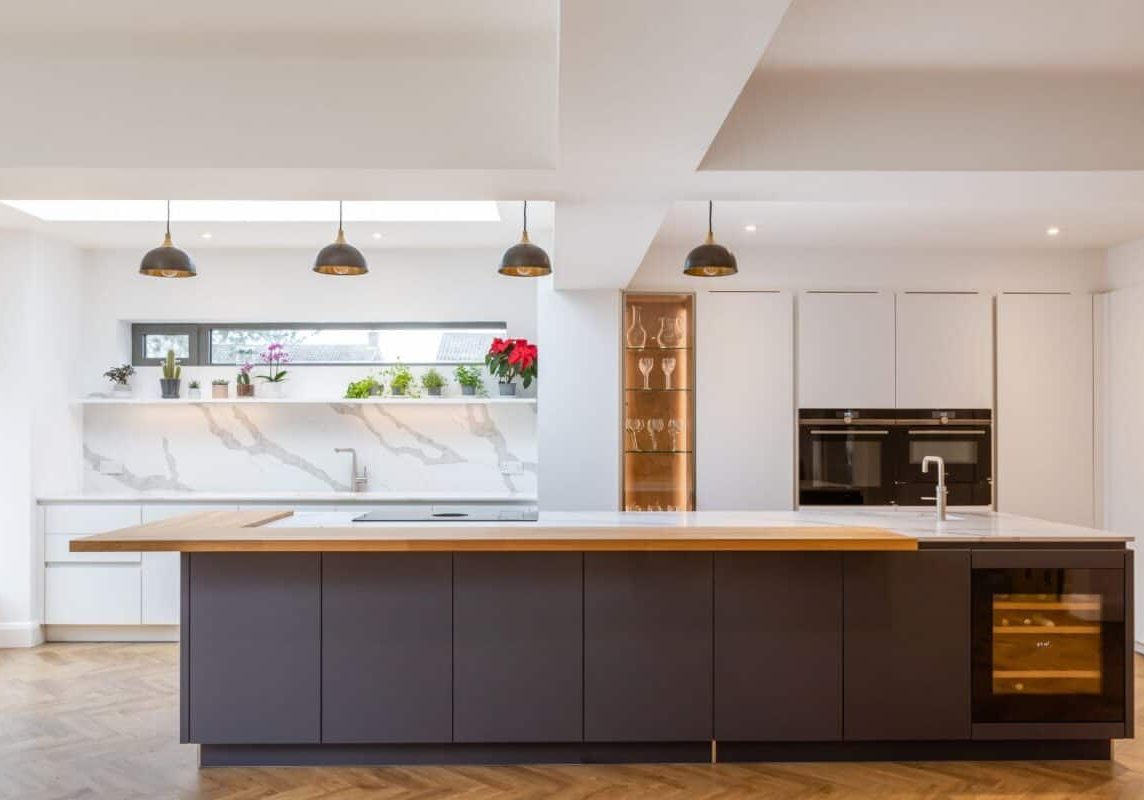 Pronorm embodies unlimited creativity through and through. They are passionate about offering their customers unparalleled choice and exceptional quality for attainable prices so you can achieve your remarkable vision no matter what.
Poggenpohl indelibly combines architectural concepts and design principles with trendsetting product offerings, outstanding craftsmanship, and technical precision.
At Kreativ Kitchens, we're experts in the design & installation of beautiful, bespoke kitchens. When you choose to work with us, we'll collaborate closely with you throughout every stage of the journey to absolutely ensure that we transform your visions into a reality that exceeds your expectations in every single way. You can view some of our extraordinary kitchen projects below...
Explore Our Leeds Showroom
To truly appreciate the impeccable quality, luxurious finish and stunning looks of our Pronorm and Warendorf kitchens we highly recommend a visit to our beautiful Leeds showroom. Experiencing our exquisite kitchens first-hand is the best way to get a feel for their smooth useability and striking aesthetic and is a fantastic opportunity to find inspiration for your York home. Our team would be delighted to welcome you to share with you their design insight and answer any questions you might have.
Our showroom is located on the outskirts of the city centre in the Moortown area to the north of Leeds. Travelling via either the York Road or the A46 will take you less than an hour by car and you will find ample on street parking directly surrounding our premises. For more information on how to find us and to arrange your visit please click below.