WARENDORF CARBON STEEL & COPPER METALLIC LACQUER KITCHEN
Comprising a flawless bank of built-in Carbon Steel units and a showstopping Copper island with dramatic Dekton Laurent worktops, this spectacular Wakefield kitchen makes a striking first impression. Crafted using a combination of precision engineering and traditional craftsmanship, Warendorf's immaculate cabinetry commands the room, setting a sophisticated atmosphere. Bora's minimalist venting hob and Quooker's sleek boiling water tap keep the surfaces clutter-free, adding to the impact.
However, this extraordinary kitchen doesn't just look spectacular. The spacious island provides ample storage and countertop space. Plus, with the innovative V-ZUG ovens and fridge at one end and the Quooker tap and wine chillers at the other, our clients are able to prepare meals with seamless efficiency, delighting friends and family. Situated next to two stunning illuminated glass display cabinets and a pair of luxurious wine chillers, the breathtaking breakfast bar provides the ideal spot to relax with a glass of wine. Our cleverly conceived layout makes this chic Wakefield kitchen perfect for cooking and socialising.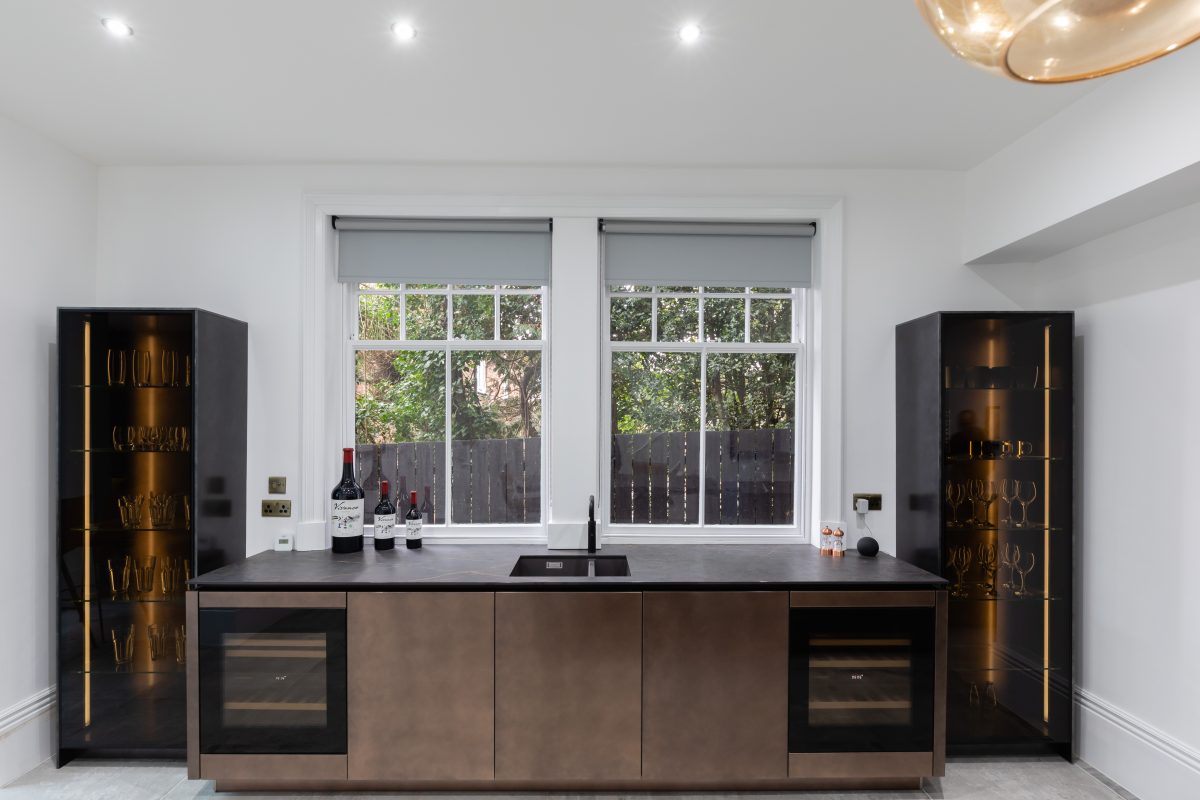 Featuring a single architectural supporting leg, the breakfast bar makes a stunning design feature. The Dekton Eter cladding pairs beautifully with the Carbon Steel doors, offsetting the Copper island brilliantly. A trio of stylish pendant lights accentuate the bar area. They work harmoniously with Warendorf's gorgeous glowing display cabinets to create a sumptuous ambience, seamlessly differentiating the cooking and relaxing areas. Our dramatic design has undeniably taken our client's Wakefield kitchen to the next level.
Key Features
Copper island
V-ZUG ovens and fridge
Carbon steel doors
"This stunning kitchen features some truly unique design details. Working with Warendorf's exquisite products is always a pleasure. This kitchen was a joy to design and install."
Director | Kreativ Kitchens
Matthew Grantham